Privacy Redirect is a browser extension that redirects Twitter, YouTube, Instagram, Google Maps, Reddit, Google Search, Google Translate and Wikipedia requests to privacy friendly alternative front-ends, such as the ones hosted on pufe.org.
It is available for both Firefox and Chrome:
Privacy Redirect turns using alternative front-ends into a seamless experience:
It automatically redirects all relevant URLs, so you can continue clicking on links as you normally would, knowing that they will automatically open inside of an alternative front-end instead of the original platform.

It automatically redirects embedded content on the pages you visit. Embedded YouTube videos, for example, will automatically be served from an Invidious instance instead, so your privacy is enhanced everywhere you go on the Internet.
Activating or deactivating a particular redirect is easy: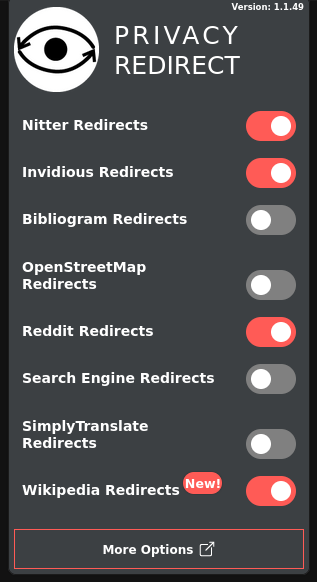 By default, Privacy Redirect selects a random public instance for each of the redirects you enable. If you want it to only redirect to your favorite instances, you can click on 'More Options' and specify which ones to use for each platform: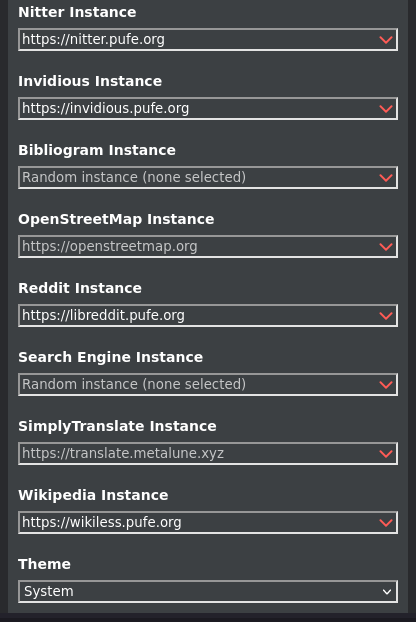 Privacy Redirect works great with pufe.org instances.